History & Inspiration
Our History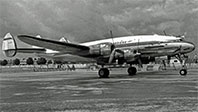 Our journey began in 1986. With decades of collective experience in transportation and freight forwarding, we at Zeus understand the intricacies of logistics and that there's no one-size-fits-all solution. Keeping this market need in mind, the team at Zeus constantly works to create logistic solutions that offer much more than standard solutions.

Since our existence, we have focused on providing seamless, customized and end-to-end solutions for global logistics, which has been a hallmark of our service.

We established our corporate office at Mumbai in 1986. This was followed by the opening of our first branch at Chennai in 1989. Subsequently, we opened offices across India, in the cities of Bangalore, Pune, New Delhi, Kolkata, & Tirupur. However, we offer services pan-India thanks to our long-term relationships with partners.
Our Inspiration
We are named after Zeus, the king of Greek gods. The Greeks regarded him as the god of all natural phenomena.

Much in line with the superpowers of Zeus, we believe we bring innovation in your logistics supply chain. Having acquired extensive experience in global logistics, we can overcome any logistical challenges you're facing.

Zeus believed in his superiority over other gods. Likewise, we are proud of our legacy and expertise, and our belief that we are able to offer better solutions than any of our competitors.

Zeus was the keeper of oaths and always honored his promises. Living up to his ethos we honor our commitments to our best ability.